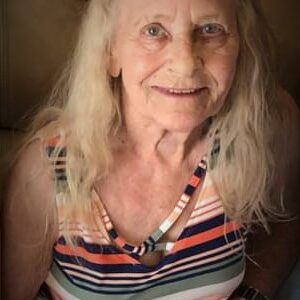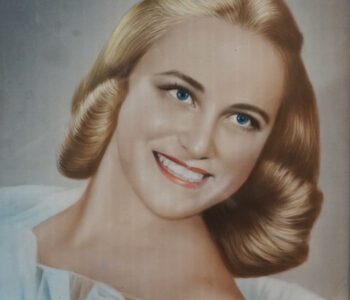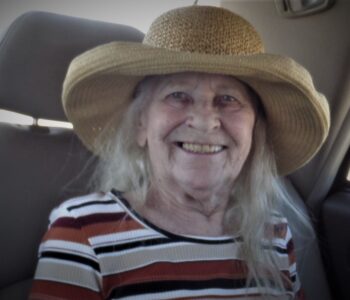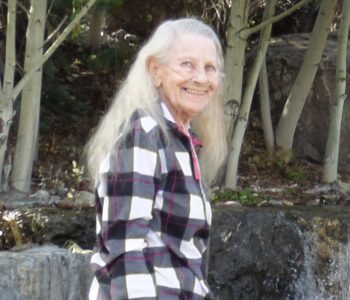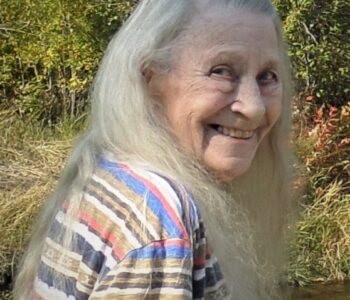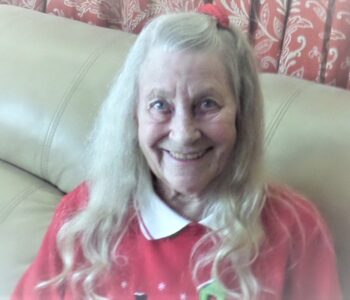 DIANNE DELORES LIEDLE SHULTZ  "DeeDee" 1937~2022
We are heartbroken to announce the death of our beloved mother Dianne Delores Liedle Shultz "DeeDee" who passed away peacefully on Tuesday, August 16, 2022 at the age of 84 in Helena, MT.  She was a loving mother who was always there for her family and friends.  She lived a long, wonderful and happy life and will be greatly missed by all.
The world became brighter on September 6, 1937, when Mom "DeeDee" was born to David Benjamin and Mary Orisko Liedle in Helena, MT.  Mom and her family lived in East Helena and later moved to Lewis St. in Helena until her Father purchased a tax deed to a property in the Sixth Ward.  She loved to tell the story of how her Dad built the family home on Boulder Ave. "all by hand with no power tools".
Mom "DeeDee" attended and graduated from Both Bryant Elementary School and Helena High School on Rodney Street (now Helena Middle School).  She graduated with the Class of 1955; this was the last class to graduate from HHS at the Rodney Street location.
Her Mother taught Mom how to knit and crochet at a young age.  She and her brother Lester "Fritzi" crocheted many small rugs using strips of cloth that their mother had cut from worn out clothing, sheets and blankets. Through-out her life she made countless sweaters, baby blankets,  slippers, and afghans for her children, family, and friends.
Mom had many interests throughout her life including sewing, embroidery, upholstery, growing vegetable & flower gardens, painting in oils & acrylics, genealogy, writing poems and books, coin collecting, photography, puzzles, piano tuning and a great love of music.
She wrote a Liedle family history book and later books for the Orisko & Shultz families.  Her genealogy research was done the old fashioned way until her son, Harry gave her a computer in 1996.  She was amazed and delighted with the information she discovered on the internet.
From childhood and throughout her life she loved music of all kinds.  She enjoyed playing her Hammond organ, hosting jam sessions, singing, dancing and listening to music.  Mom left us with a beautiful musical Legacy of her playing songs on the Hammond Organ; then created a You-Tube channel "DeeDee's Opporknockity Tunes" in 2019 and uploaded nearly 100 songs.  Her You-Tube channel will be treasured by all of us and we are grateful beyond words.
Mom had an early interest in photography. She started with a Brownie Hawkeye camera as a young girl.  She would pose her younger siblings and take magazine quality photos just for fun.  DeeDee continued her passion for photography into her later years, shooting 35mm with a Konica FS1, a Nikon and finally with a full frame digital Nikon.
As a young girl she took tap dancing, acrobat and ballet lessons, and later ballroom dance.  Mom taught tap and acrobat while an assistant instructor of ballroom dances. She performed in dance reviews and was often called upon to perform at various school events.  She was a member of the Bengalettes tumbling team in high school. While still attending high school, Mom worked afternoons at Western Life Insurance Company as secretary to Ralph Young, Associate Actuary, until 1958 when she married Hal Shultz.  They lived in southern California while her husband served in the U.S. Navy. While in California she worked at Percy Goodwin Realtors and Pacific Mutual Life Insurance.  Hal was honorably discharged in 1960 and they moved back to Helena where her daughter Venis and three sons, Harry, Steve and Bob were born. The family moved around Montana with her husband's work for Mountain Bell until 1965 when they settled in Helena.  Dianne was a stay-at-home mom, she took in ironing, gave piano lessons and day care until 1970 when she began working as a Legal Secretary for attorneys in private practice. During that time she was Vice-President for Helena Professional Legal Secretaries.
From 1971 until she retired in 1985 she worked as a Legal Secretary/Paralegal and Manager of Support Services for the Legal Division, Montana Dept. of Health and Environmental Sciences.
Mom and Hal were divorced in 1974. While still working full-time at DHES, she had to work evenings and weekends to support her family. She taught an adult education class for legal secretaries, was an auction clerk for the Klinger Auctions, and gave piano & organ lessons.
Mom met Dr. Brian Davis In 1981 and they were later married in a private ceremony at their favorite campsite, Rock Creek, in Deer Lodge National Forest. She kept the last name of Shultz because her poetry and paintings were signed with Shultz. She had done a few portraits, several landscapes and wildlife paintings in oil, three of which earned blue ribbons at the Lewis & Clark County Fair.  Her paintings and drawings hung throughout the house, She even painted a beautiful mural depicting the Sleeping Giant which graced an entire wall in one of her bedrooms.
Several of her poems were published, as was her children's book that she wrote in limerick poetry, "Two Dogs and A Cat". The book was based on Mom and Brian's beloved pets and was illustrated by her grand niece, Diandra.
In 1982 Mom & Brian purchased a 1972 VW Campmobile which they named "Goldbug" aka "Goldie".  Mom and Brian traveled extensively in "Goldie" on countless camping adventures, vacations, and attending CME conferences together.  Mom loved being in nature, camping, hiking, going for rides and sightseeing.  She learned to bowl in 1981 when she and Brian joined a League for couples and continued bowling in women's leagues for some time.
In 1985 she went to Sacramento, CA where she learned a great deal about piano tuning by going on daily routes with a master tuner.  She continued lessons by mail with Niles Bryant School of Piano Tuning and received her Diploma in 1986 for Tuning, Regulating, Voicing and Repair.
Her husband Brian died in 1995 at the VA Center, Fort Harrison, MT.  Her former husband Hal Shultz died in 2003 in Greeley, CO
She was preceded in death by her parents, David Benjamin & Mary Orisko Liedle; former husband, Hal; husband, Brian; her brother's, Lester "Fritzi" & half-brother Doug.
She is survived by her four children; Venis Kathryn, Harold David, Steven James & Robert Alan; ten grandchildren; Nickolas, Nicole, Daniel, Tyler, Brandon, Brenda, David, Cameron, Olivia & Natalie; eleven great-grandchildren; Kenneth, Elizabeth, Jacqueline, Olivia, Declan, Emma, Hunter, Brooklyn, Talin, Stella & Brooklyn;  her sister's Sharin Marie Liedle & Carrolle Ann Liedle Rushford, her brother's David Michael "Mick" Liedle, Theodore Alan "Ted" Liedle; and numerous nieces and nephews, grand nieces and nephews.
Cremation has taken place and her ashes will be scattered by her children and family members at a later date.  No services were held per Mom's request.
Service Schedule
Services are pending at this time or no services will be held. If available, please see obituary for more information.
Service Schedule
Services are pending at this time or no services will be held. If available, please see obituary for more information.